FOR THE GOOD OF ALL GUITARISTS
Augustine Strings' Mission to Ensure the Highest Quality Strings and Music Education for All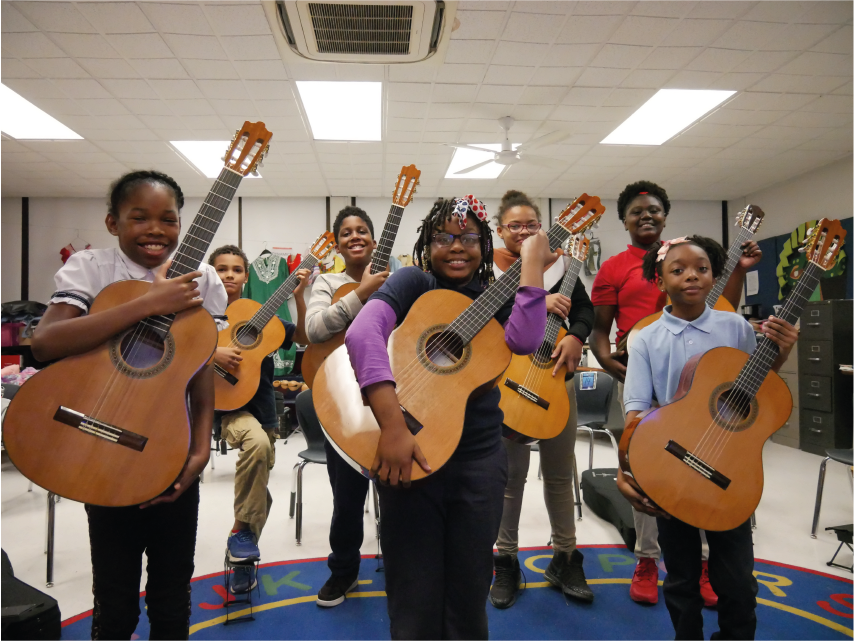 Augustine Strings' mission is to produce strings that elevate every guitar to its fullest potential of sound and playability. Beyond manufacturing, donations, advocacy, platforming, networking, and direct financial support make Augustine an industry leader when it comes to ensuring the availability of musical education, especially for communities most in need.
While our hours in the Augustine Strings factory and office are spent working to produce the finest guitar strings in the world, at our core, we are musicians. Our lives have been shaped by music's power to inspire, excite, heal, enrich, and entertain.
For this reason, we seek to uncover and support organizations doing outstanding work in education initiatives that forge the connections to this most powerful art form. Just a few of these are Austin Classical Guitar, St. Louis Classical Guitar, and Cleveland Classical Guitar. Beyond our own support, we believe strongly in advocating for these organizations within our industry so that they are recognized and supported more broadly.
Augustine also seeks to foster awareness and provide guidance and inspiration so that educators in underserved communities have access to required resources and connections that will help them to build off proven models of success.
These programs might produce extraordinarily talented players, but just as important they enhance the lives of all involved. When people play music together at any level of ability, connections are forged and spirits are lifted for both musician and listener. Opportunities to share joy, beauty, and fellowship should be available to everyone, and it is a central part of our mission at Augustine Strings to ensure that they are.
Stephen Griesgraber President, Augustine Strings