Our History is Guitar History
How Albert Augustine Developed the Modern Classical String and Changed the Art of the Guitar
Albert Augustine was a Danish immigrant guitar enthusiast, and burgeoning luthier. He
was also a founding member of The New York Society for the Classic Guitar, the first
organization to present serious classical guitar concerts in New York City, and the
publisher of a prestigious journal called Guitar Review.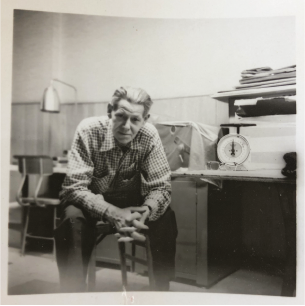 In the 1940s, it was more difficult than ever to source
quality strings, which at the time were made of animal gut
(sheep, mostly). Beyond the inconsistency of strings
composed of organic materials, their usage as field sutures
during the war effort made them extremely scarce.
Particularly confounded by this lack of good strings was
Andrés Segovia, the Spanish virtuoso whose efforts to elevate
the guitar from the parlor to the concert stage had made him
an international sensation.
"From my earliest childhood - and I feel as though I must have been playing the guitar before I
was born - I was handicapped by the brittleness of the strings that were then available; and as I
grew in years and experience, I found myself more and more irritated…"

- Andrés Segovia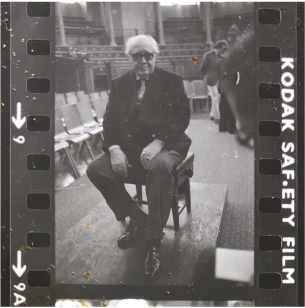 Andrés Segovia
Vladimir Bobri, illustrator and editor of Guitar Review, introduced Segovia to Albert,
who'd been stringing his guitars with fishing line made out of a new synthetic material
developed by the DuPont company. DuPont saw little potential in using this product,
which they called nylon, for the application of guitar strings. For Albert and Andrés, it
opened up a new world of possibility.
Albert grinded and honed DuPont's nylon monofilament in his basement, refining trebles
through countless conversations with Segovia. More challenges awaited in the development
of bass strings composed of a core nylon multifilament "thread" that Albert wound in
metals ranging from gold to aluminum before he and Segovia agreed that silver produced
the most "noble sound."
Albert's strings resounded in
Segovia's concerts across the globe,
causing a fervor amongst guitarists in
need of their own durable, reliable,
brilliant strings. Before long, the
players that would begin to shape
the art of the guitar as it came to be
known in the 20th century - from
Segovia, to Olga Coelho, to the Abreu
Brothers, to a young English prodigy
named Julian Bream - were all playing
"Augustine Strings."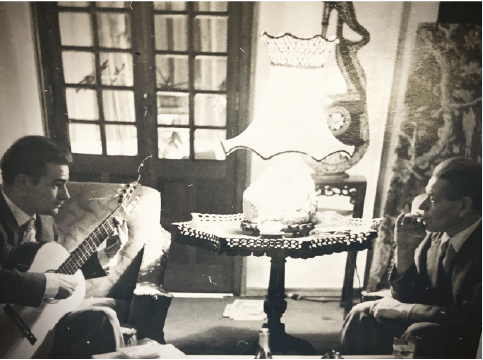 Rose Augustine, Albert's wife was not a guitarist, she was a chemistry teacher at a public
school in the Bronx. However she shared Albert's passion for the guitar and a fierce
enthusiasm for the guitar community. After Albert's passing in 1967, Rose took the reins
of Augustine Strings, advocating on behalf of her husband's legacy and all the while
nurturing the musical careers of many of the most influential guitarists of the second half
of the 20th century.
Albert and Rose were proud of their business, but it was their pride in the worldwide
guitar community that inspired them to push forward for all guitarists - the fundamental
concept by which Augustine Strings continues to operate today.