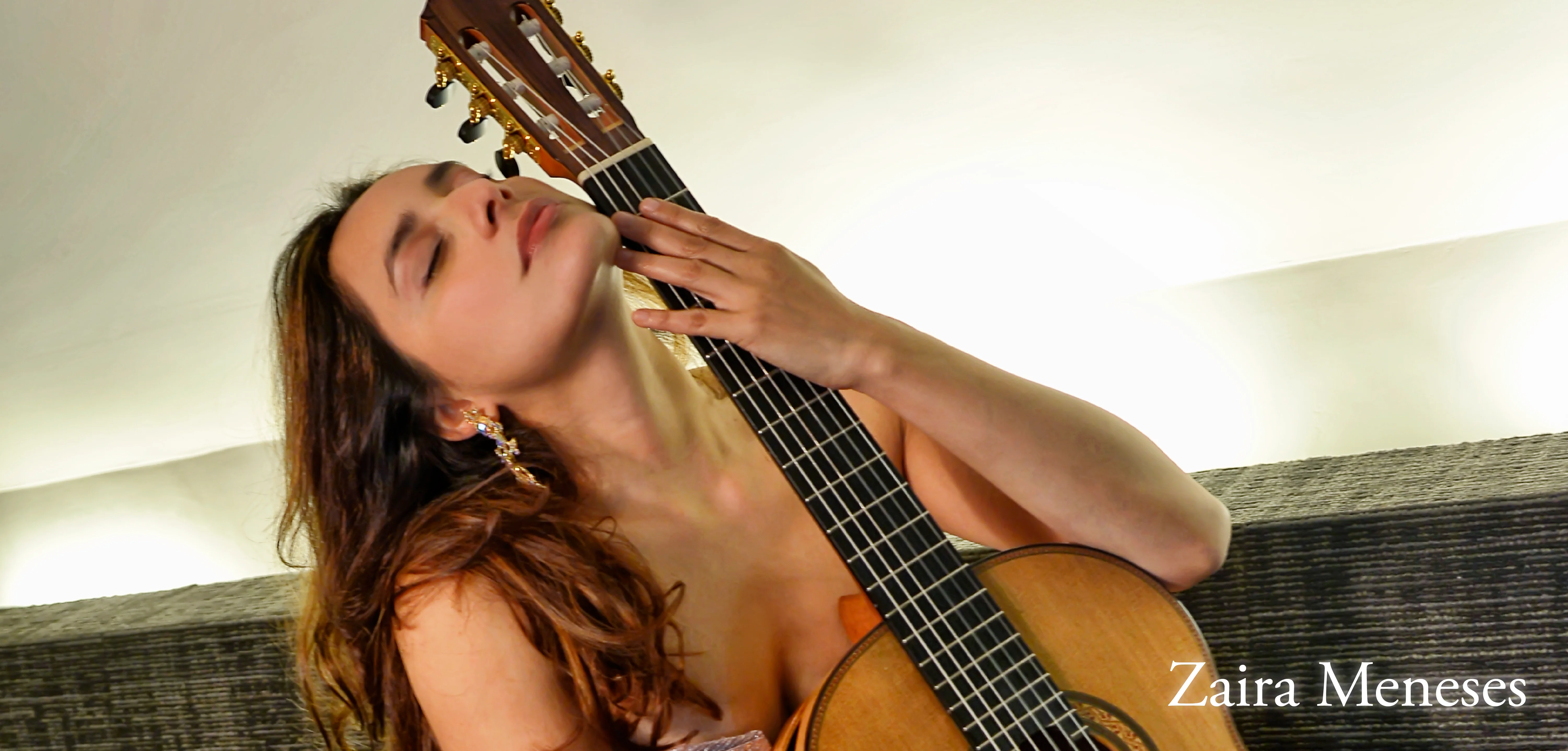 "An extraordinary virtuosa." - Leo Brouwer
Zaira Meneses is among the most exciting performers on the international classical guitar circuit. Her musicality and charisma have delighted audiences on four continents.
Acclaimed by the international press as a major performing artist of the classical guitar (New York Times: "an arresting performer full of colorful touches").
Meneses was born in Xalapa, Mexico. She began to study the guitar at the age of 7, performing her first solo recital 5 years later. At the age of 15, she co – founded the renowned Orquesta de Guitarras de Xalapa and toured internationally with this ensemble as its youngest member.
At the age of 17 and as the youngest contestant, she won first prize in the international guitar concerto competition in the Mexican guitar mecca of Parcho Michoacán. This success led to performances of Joaquin Rodrigo's Concierto de Aranjuez and Concierto Madrigal for two guitars throughout Mexico.
Since moving to the USA in 2001, Meneses has built a stellar reputation for her warm sound, limpid technique, and superb natural musicality, performing in many of the great concert halls of the world, including Boston's Jordan Hall, New York City's Alice Tully Hall, 92nd St. YHMA and
Carnegie Hall, Chicago's Pick – Staiger Auditorium and in Salzburg's Wiener Saal.
Winner of The Boston Foundation 2018- 2019 grant as a performer and event planner for her Son Jarocho Project . She was able to organize and perform outreach concerts of her ensemble of authentic Mexican music from Veracruz to bring more diversity to the community.