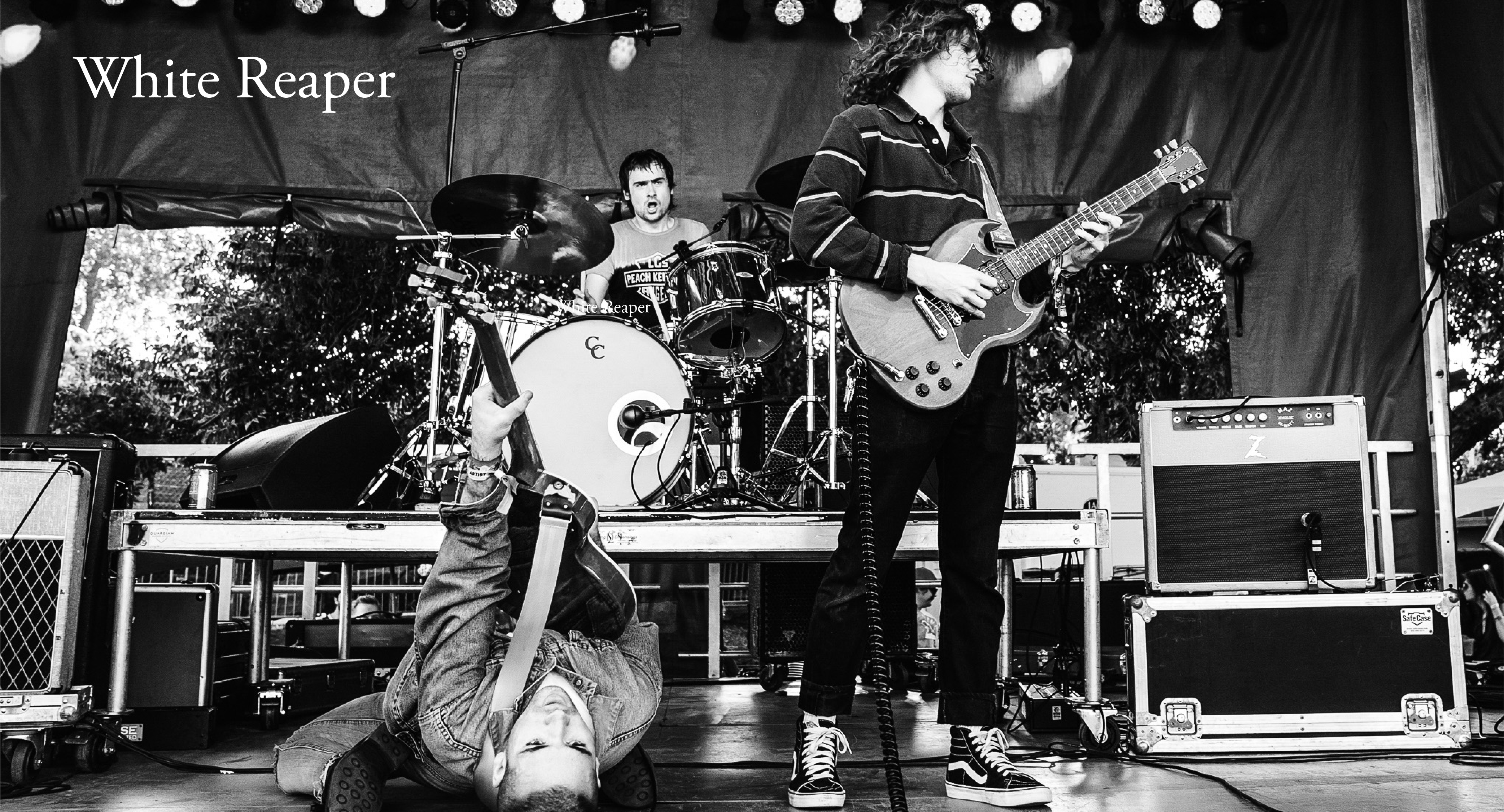 "The Louisville band sell classic pop-rock almost perfectly. Their sophomore album is smart, well-polished, and cheeky—loaded with more riffs than you can fit into the trunk of a Camaro. " - Ian Cohen, Pitchfork
The World's Best American Band.
The bold statement from Louisville's White Reaper is not only the title of their new album, but also the band's credo.
"Because we are the best," says guitarist/vocalist Tony Esposito. "Just like Muhammad Ali was the greatest, you gotta say it out loud for people to believe it."
And with that mentality the band hit the studio with close friend and producer Kevin Ratterman (My Morning Jacket, Young Widows) and made a good ol' fashioned in-your-face rock 'n' roll record.
"We didn't make this record or start this band because we wanted to come across in a single, certain way," says Esposito. "We just make records that we'd want to hear. We started doing this because it's fun as hell, just as much now as it was when we were 14."
Boasting textured melodies, layered guitars and more seasoned lyrics, The World's Best American Band finds the quartet busting out of the basement sound established on their previous full length (2015's White Reaper Does It Again) and setting their sights on the arena.
Garnished with glimpses of the golden age of rock and roll, TWBAB is loaded with guitars that scream and gigantic drums in lockstep rhythm, each song packing its own massive, but none the less unique, punch. Lead single "Judy French" struts like a runway model raised on Heavy Metal Parking Lot, while midway point "The Stack" pairs a classic rock shimmy with a flair for glam.
The Kentucky boys eagerly await hitting the road in 2017. Armed with a record that celebrates rock in all of its glory, they are poised to satisfy crowds whether they are packed shoulder-to-shoulder in the "standing room only" pit or kicking back in the cheap seats.
"Come to the show, have a drink, have fun," laughs Esposito. "But be nice to everybody, cause you're gonna get real close."
For tour dates and more visit: whitereaperusa.com