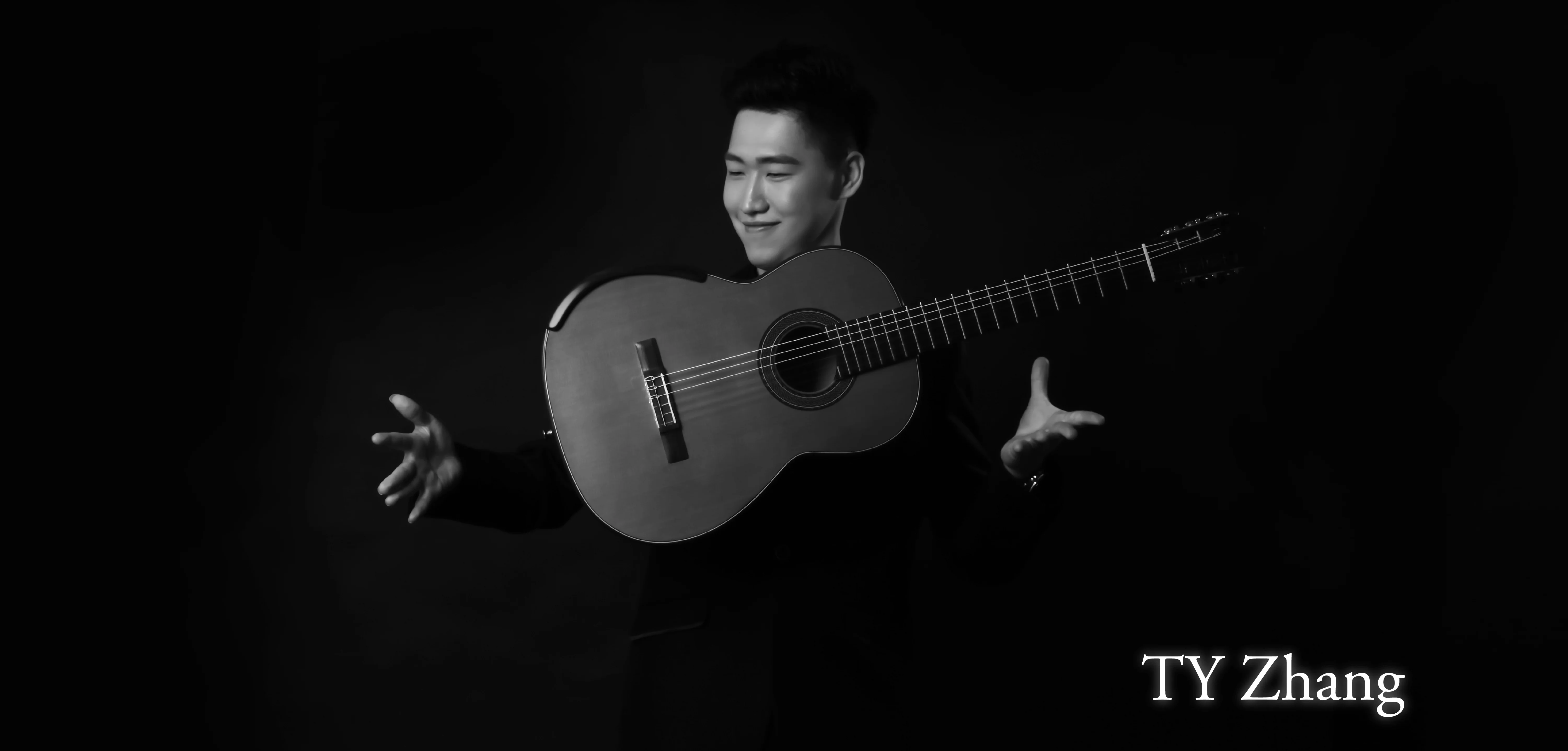 "…always tasteful and deeply expressive without any exaggeration. He takes his place as one of the finest of this emerging generation of magnificent artists."
- American Record Guide
Classical Guitarist Tengyue Zhang, also known as TY, has won 1st prizes over many world competitions, including the Forum Gitarre Wien International Youth Competition of Austria, GFA International Competition Senior Division, the Changsha International Guitar Competition, Alexander Frauchi International Competition of Russia and the Schadt String Competition of America etc. In 2017, TY received one of the world's most prestigious guitar competition award, the Rose Augustine Grand Prize of the Guitar Foundation of American (GFA) International Concert Artist Competition (ICAC), become the first Chinese to be honored with this prize. His win followed by a tour with over 50 concerts in the U.S., including his Carnegie Hall debut. In 2018, TY released his solo album with Naxos company as the Laureate Series · Guitar Recital. It was reviewed highly by more than Five critics, was praised as: "one of the most talented young players...Every time I hear him play, I'm struck by the extraordinary levels of mastery, comfort and relative ease... And that is true on this Guitar Recital album." —Classical Guitar Magazine
TY has given recitals & masterclasses in Austria, Serbia, Russia, China, Japan, Australia, and the United States. He has been featured on multiple world medias, including the WQXR and WNYC Classical Music Radio in the U.S., NIKA-TV and GUBERNIYA-TV & Radio of Russia.
TY began to study classical guitar at the age just passed five with his father. At eight, he was introduced to Professor Chen Zhi with whom he studied at the Music School attached to the Central Conservatory of Music in Beijing, where he finished his High school studies. He was awarded Full Scholarship from The Juilliard School where he completed his Bachelor & Master of Music with Ms. Sharon Isbin.
TY is now pursuing Doctor of Musical Arts (DMA) in the University of Southern California with Mr. William Kanengiser of the LAGQ.
TY enjoys Road cycling, surfing and traveling.