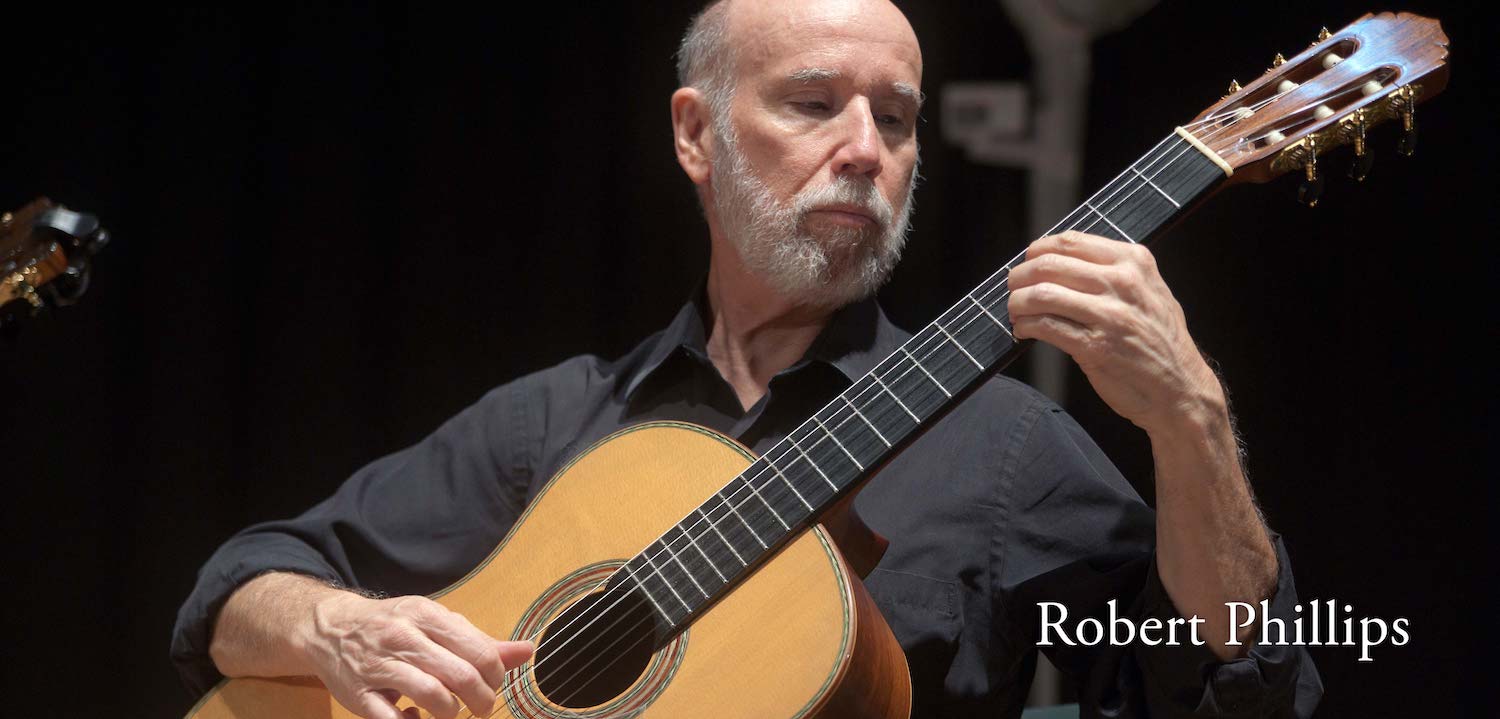 "…a dynamic performer who breathes life into the music he approaches…Phillips exploits the music's physical vigor with virtuosic playing and a perfect sense of timing." -Guitar Extra
"I believe that all music has the potential to be a valid expression in hands of a real artist. It's all about communicating something about the music and yourself that the audience will find compelling," says Robert. 
Indeed, while Phillips makes a point of including in his concerts the standard classical guitar pieces that audiences never grow tired of, he is also passionate about exposing as many people as possible to new experiences, exciting new pieces that will move them in unexpected ways. His concerts are a journey of discovery, uncovering unexpected music, and presenting new repertoire often newly composed for him. And his expansive approach to programming is also reflected in his choices of venues.
"I'll play anywhere that I can find an appreciative audience. I've even brought classical guitar to venues generally associated with rap or heavy metal. It's all valid, and people are the same everywhere – they just want to be moved."
Robert has brought his brilliant interpretations to a diverse range of venues – from traditional concert halls including New York's prestigious Town Hall, and Lincoln Center to jazz nightclubs. His performance at Weill Recital Hall at Carnegie Hall was sold out. In addition to the standard repertory, Robert performs his own compositions, and has premiered works by three-time Pulitzer nominee, Frank Brazinski, Eric Ross, Alfred Giusto, and Meyer Kupferman, as well as a concerto written for him by three-time Grammy winner, Michael Colina. The works by Kupferman and Colina were written for him.
Phillips has recently recorded six new pieces that he commissioned by Jorge Morel, Benoit Glazer, Rex Willis, Troy Gifford, Howard Buss, and Charles Griffin. Each of these composers resides in Central Florida, as does Robert. The works are in dance rhythms ranging from waltzes to rumbas and incorporating elements of Afro-Cuban music, Flamenco, and Brazilian dance rhythms. They are to be performed as a set along with a prelude by Robert under the title of The Orange Blossom Dances. These important new works along with a group of nocturnes written for Phillips by London based composer, John W. Powell comprise his new recording, Night/Dances, which was released by 4Tay Records and is available in CD or can be downloaded at Amazon and iTunes.