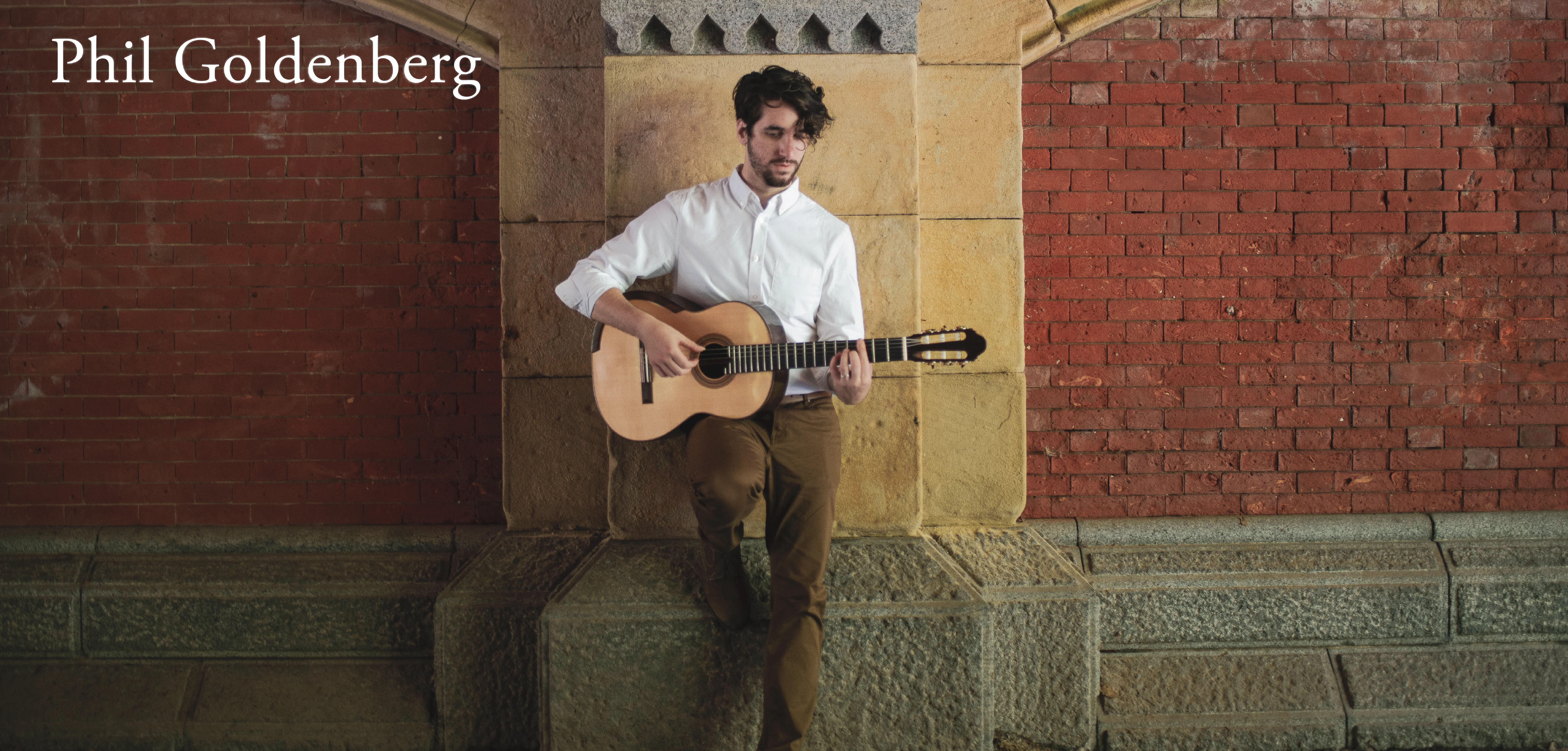 "Phil played with a considerable sense of drama and varied color and dynamic range. He created a sense of pleasing calm, juxtaposed by moments of technical brilliance." - John Penn, 2018 Philadelphia Classical Guitar Competition
Performing as a guitar soloist Phil Goldenberg, has played in numerous festivals and recital halls across the United States. Most recently, Phil was awarded the 1st prize at the Charlottesville International Classical Guitar Competition, receiving a near perfect score for his performance of Capricho Arabe by Francisco Tárrega.
Phil won the first prize - Peter Segal Award - in the 2018 Philadelphia Classical Guitar International Competition. In 2015, Phil was a fellowship recipient at the Crown of the Continent guitar festival in Bigfork, Montana after winning first prize in the James Stroud Classical Guitar Competition. At that festival, he gave solo concerts and workshops, and collaborated with top musicians across all genres.
After studying with Joseph Mayes and Kathleen Mayes and graduating from Rowan University with a Bachelor of Music in guitar performance, Mr. Goldenberg went on to receive a Master of Music degree in guitar performance with honors from the Cleveland Institute of Music, studying with Grammy Award winner Jason Vieaux. Phil is currently enrolled at the Mannes School of Music, studying toward the Professional Studies Diploma as a scholarship student with international performing artist Michael Newman.