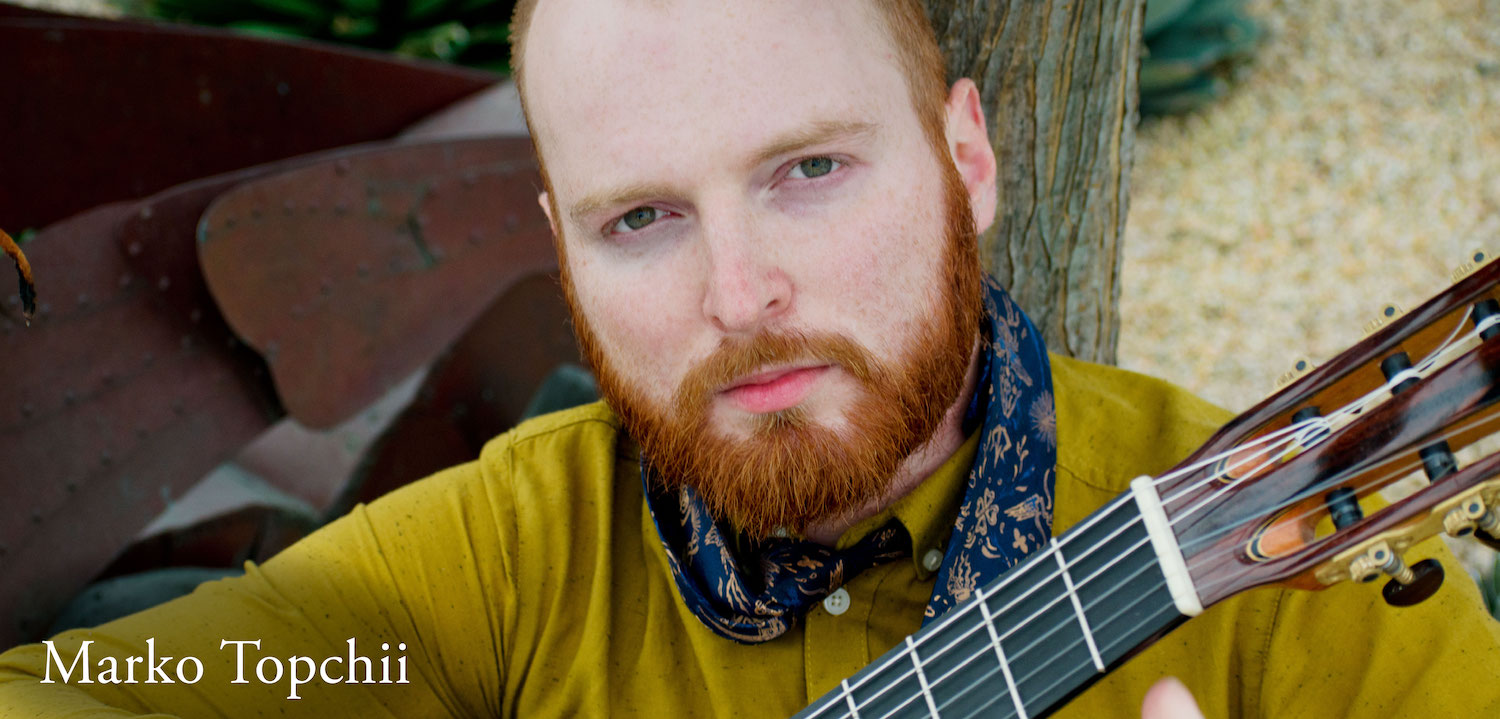 I've been recently impressed by the new Augustine Paragon Medium Tension strings. It is so difficult to find carbon strings that sound well not only with your guitar, but also with your ear - and I think I've just found mine. Uncompromised sound quality and durability. - Marko Topchii
Marko Topchii was born in 1991 in Kyiv (Ukraine) to a musical family, he started to play the guitar with Volodymyr Homenyuk at the age of four. At the age of 21 Marko graduated at the Kharkiv Conservatory with Volodymyr Dotsenko, an Honoured Artist of Ukraine, continuing with a three-year postgraduate programme at the Kyiv Music Academy with Yuri Aleksik, Honoured Artist of Ukraine.
In 2018 he joined the professional studies programme at the San Francisco Conservatory, and then pursued a master at the Haute Ecole de Musique de Genève – both under the tutelage of Judicaёl Perroy (France). Marko has won more than 100 awards worldwide in international classical guitar competitions. Among these awards, more than 50 were first prizes.
Marko has performed as a soloist in numerous prestigious venues including Carnegie Hall, Yamaha Ginza Hall (Tokyo), Halle Cortot (Paris) and many others. He often performs with orchestras, with his repertoire including more than fifteen concertos for guitar and orchestra. In 2016 he recorded two CD albums with "Fleur de Son Classics" (Buffalo, NY) and "Contrastes Records" (Seville, Spain). In 2018, recorded the CD with the company Naxos as the winner of the Michele Pittaluga competition (Alessandria, Italy) and in 2022 – as the winner of the Francisco Tarrega competition (Benicassim, Spain) with Contrastes Records.
Marko uses Augustine Strings and plays guitars by Julian Dammann, Felix Müller and Jim Redgate.