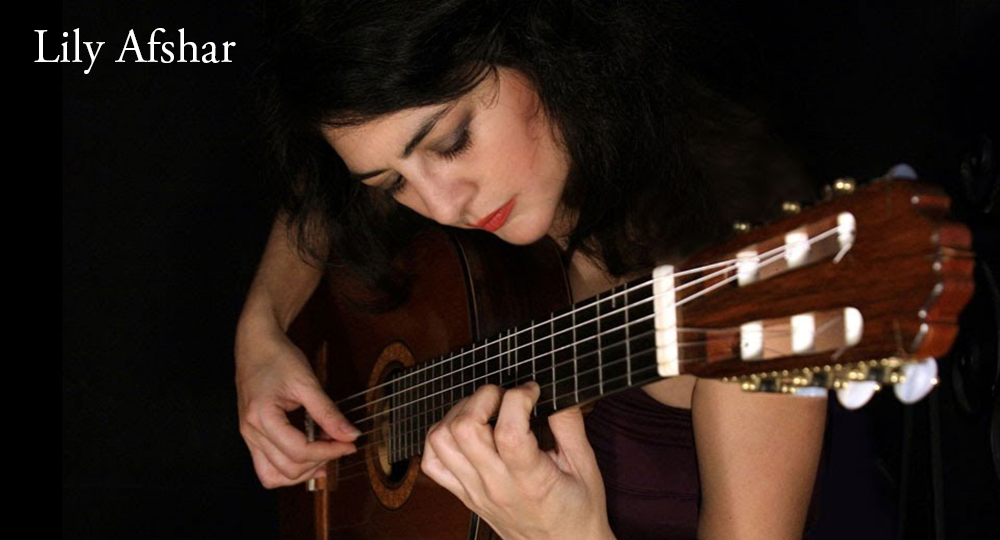 "Wonderfully inventive, witty and sophisticated ... splendid command of a broad palette of tone colors, a lovely sense of line, a good ear for balance, and in her remarks, a scholarly bent that informed the entire program." - The Washington Post
Acclaimed as "one of the world's foremost classical guitarists" (Public Radio International), Lily Afshar is a virtuosa who brings passion to her performance. Her unique life story finds expression in her art. The Washington Post has described her onstage performance as "remarkable, impeccable." She is the only classical guitarist in the world who blends excellent formal training in the United States and Europe with the rich cultural heritage of Persia to bring audiences an extraordinary musical experience.
Currently head of the guitar program at the University of Memphis Rudi E. Scheidt School of Music where she received the 2000 Board of Visitors Eminent Faculty Award and the 2008 Alumni Association Distinguished Teaching Award, Lily Afshar is consistently in demand as a soloist, chamber musician, recording artist, and clinician across the globe.