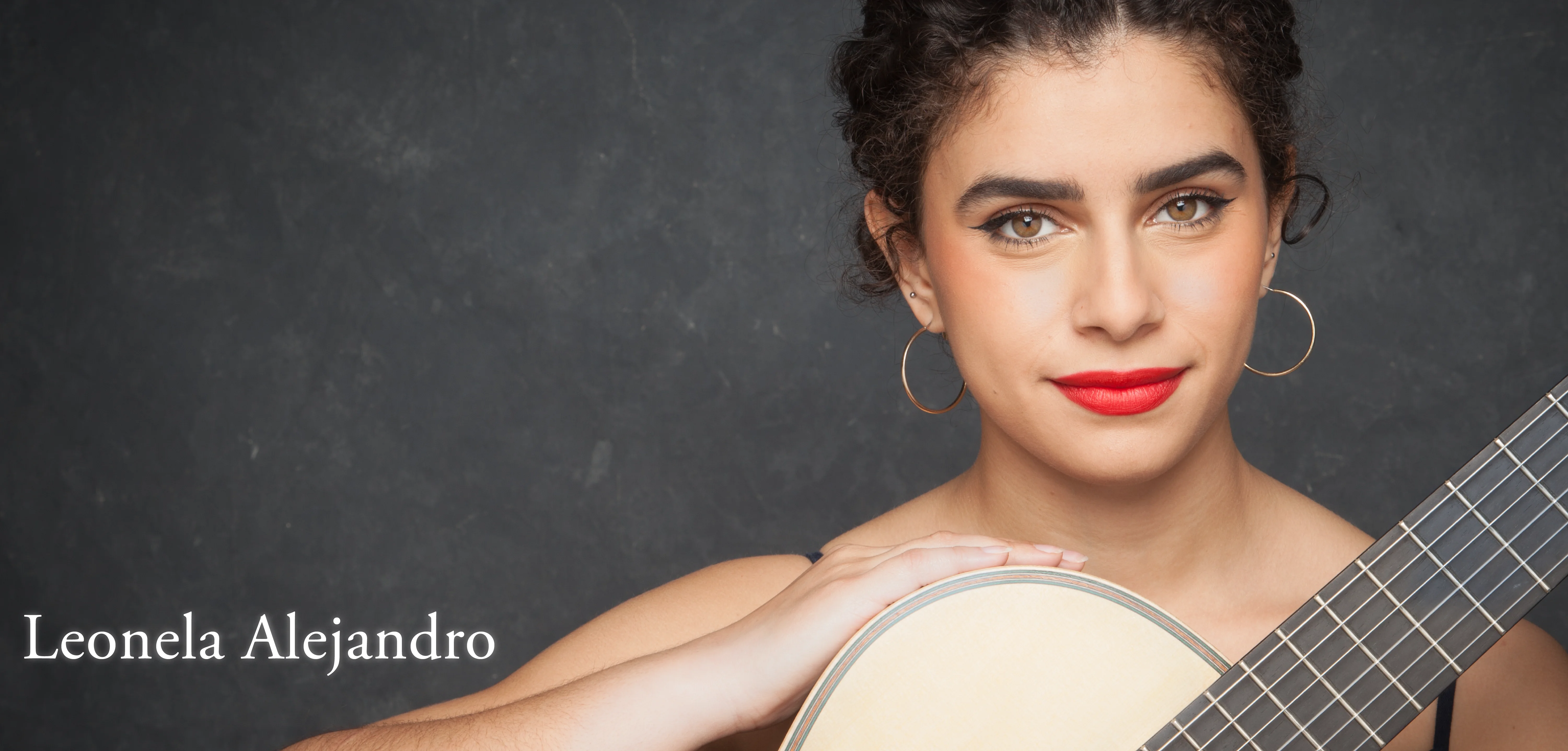 "In the figure of Leonela Alejandro I see a great player. She is bold and unique as a musician and as a person." - René Izquierdo
Born in San Juan, Puerto Rico in April 2000, Leonela formally began her musical education when she was six years old. During her first years, she studied with various Puerto Rican teachers including Jomel Rivera, Julio Reyes, and Rey Nieves. She later became a student of Maestro Iván Rijos at the Escuela Libre de Música de San Juan and then at the Conservatory of Music of Puerto Rico, where she completed the first two years of her undergraduate studies. In 2018, Leonela transferred to the University of Wisconsin Milwaukee to complete her Bachelor's degree with Professor René Izquierdo.
Leonela has received prizes in various level categories at festivals including Boston GuitarFest, Le Domaine Forget, Indiana Guitar Festival & Competition, Chicago Guitar Festival & Competition, Louisville Guitar Festival & Competition, and Columbus Guitar Symposium.
Leonela is currently living in Columbus, Georgia where she will be pursuing her graduate studies with Dr. Andrew Zohn at CSU's Schwob School of Music. Leonela plays a Stephan Connor guitar.