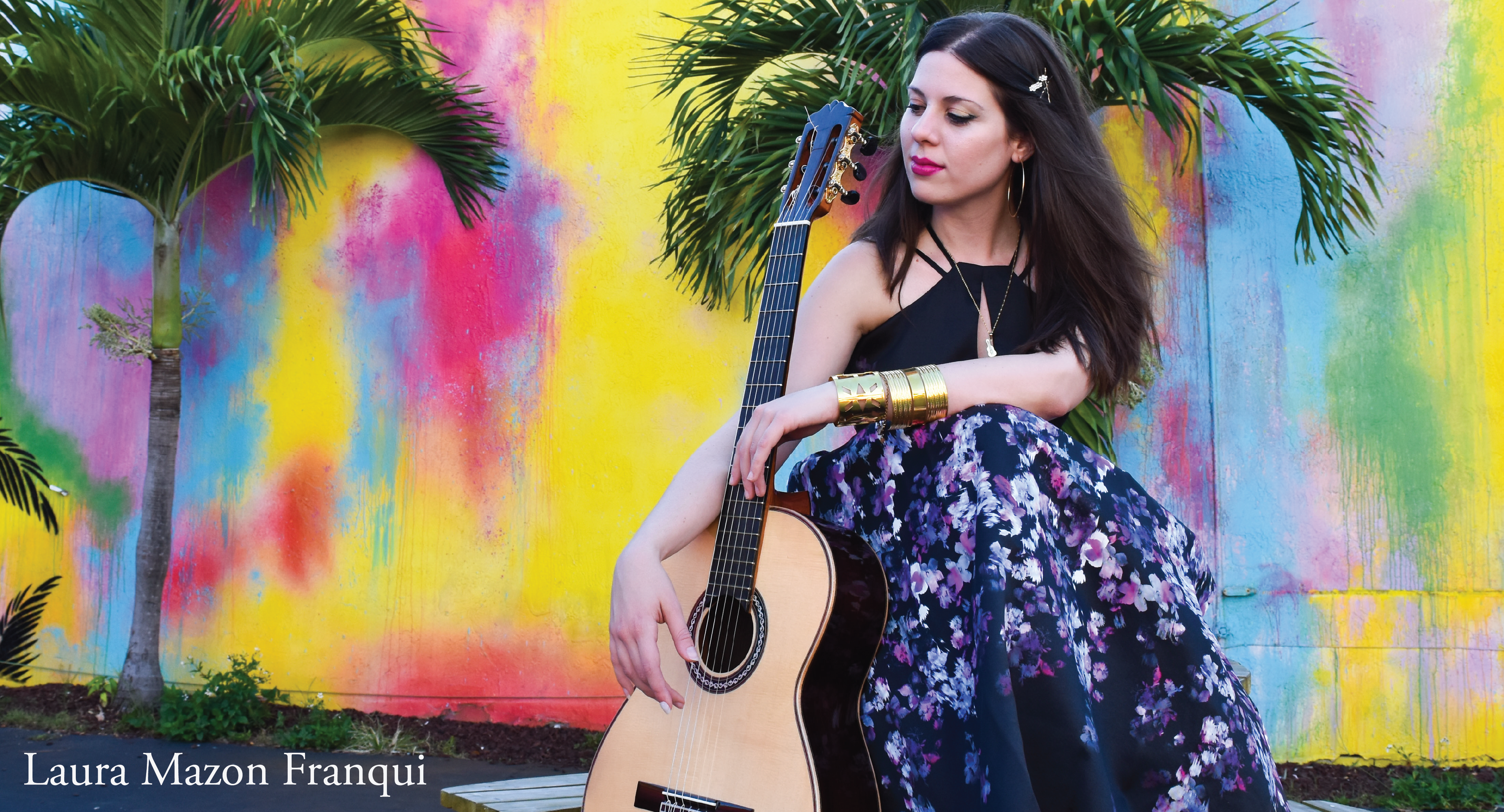 "An internationally awarded classical guitarist who envisions music performance as part of a holistic art expression." - The Herald, Vermont.
Praised as "An accomplished guitarist of Hispanic Latino descent" (Digital Journal) and a performer who "plays the guitar with majesty and sensitivity to color and nuance" (Adam Levin, XXI century specialist, guitar virtuoso), Laura Mazon Franqui is a Cuban born Internationally awarded guitarist( New Orleans International Festival and Competition, Rising Starts Competitions University of Rhode Island Guitar Festival) determined to explore the guitar possibilities into the contemporary context.
While currently doing her doctoral degree in Music Performance at the University of Miami Frost School of Music, Laura also holds a Master of Music degree in classical guitar performance from the same institution, a Diploma in Spanish Music Heritage, and a Bachelor's degree in Musicology and Orchestral Conducting from the University of Arts (ISA) in Cuba.
Since age ten, Laura has been an active guitarist, participating in numerous masterclasses with some of the biggest names in the guitar world (Leo Brower, Manuel Barrueco, Victor Pellegrini, Victor Rodriguez, Meng Su, Martha Masters, Adam Levin), performing at hundreds of venues around the world in countries such as Cuba, Spain, Ecuador and the United States and engaging in multiple recording collaborations for the music industry, as well as television and cinema (Autorretrato con Arbol; International Latin-American Film Festival of Havana), and being part of numerous festivals and competitions.
Laura envisions music performance as part of a holistic Art expression. Committed to innovation, she is consecrated to the study and expansion of the guitar in the 21st Century while remaining true to her Hispanic roots. As a performer, she seeks to break boundaries between the popular (electrical/acoustic) and the classical styles and to take the instrument to a higher level of reception to new audiences and generations. Innovation and Art integration are the words that drive her as a mission.