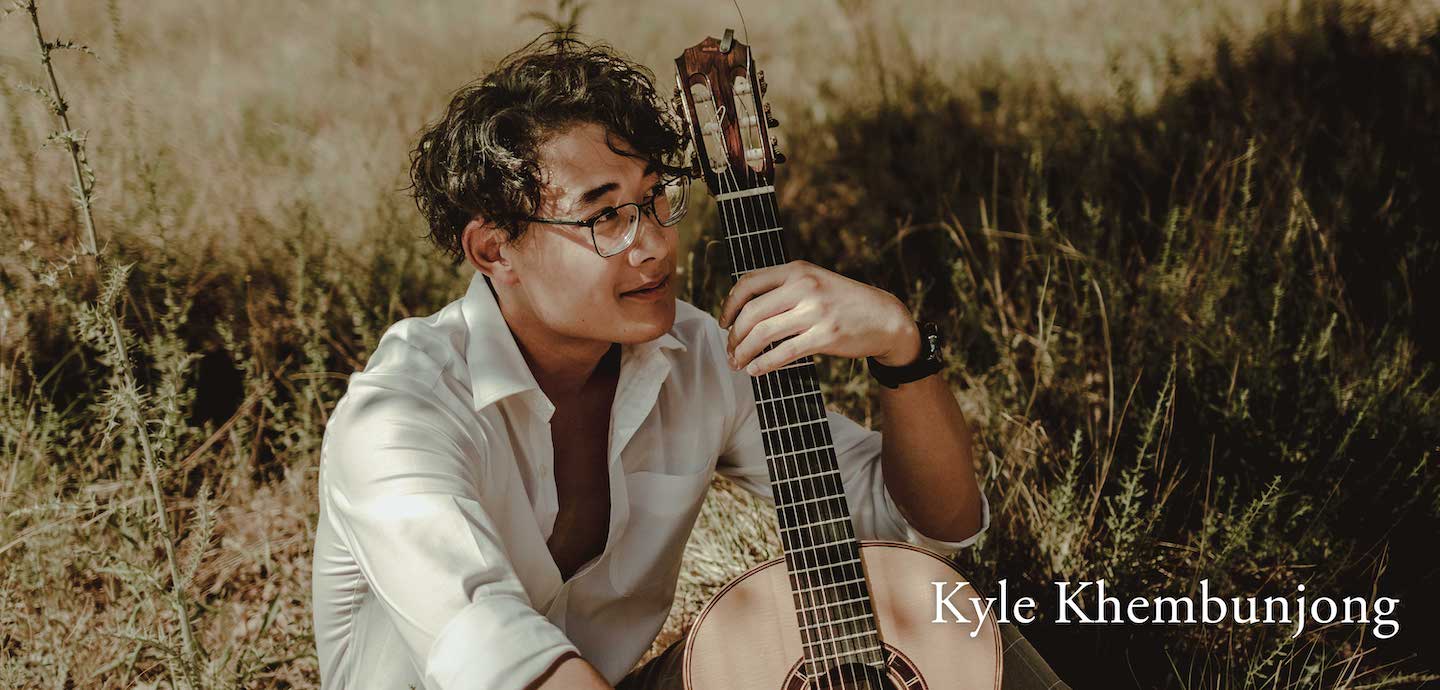 "Kyle is a dynamic, dedicated ambassador for the guitar with outstanding technique and musicianship. Already an accomplished performer, he is on pace to achieve many great things in years to come." -Michael New, Winterbee Music Company
Las Vegas-based classical guitarist Kyle Khembunjong is a nationally recognized musician, with featured performances and acknowledgments ranging from various highly-esteemed foundations, organizations, and competitions across the United States.
In his youth, Kyle has received several first-prize competition awards from the University of Denver Guitar Festival & Competition, the Orange County Guitar Circle International Youth Competition, the Appalachian GuitarFest Competition, the Rotary Club Dan Stover Music Scholarship Regional Competition, the Las Vegas Young Artist Orchestra Susan D. Barton Music Competition, and the UNLV Performing Arts Center Classical Guitar Competition. In addition, Kyle has received prize awards from open division competitions such as the Dallas Texas International Concert Guitarist Competition, the Dr. Shirley Linzy Young Artists Orchestra of Las Vegas Carol Jackson Concerto Competition, and is also a recipient of the 2018 National YoungArts Foundation Merit Winner in Classical Guitar, the 2018 Gateway Arts Foundation Scholarship, and the 2018-19 Nevada Music Educators Association Solo & Ensemble Command Performance Competition.
In the fall of 2017, Kyle began his advanced guitar studies under the guidance of world-renowned guitarist Ricardo Cobo at the University of Nevada, Las Vegas.