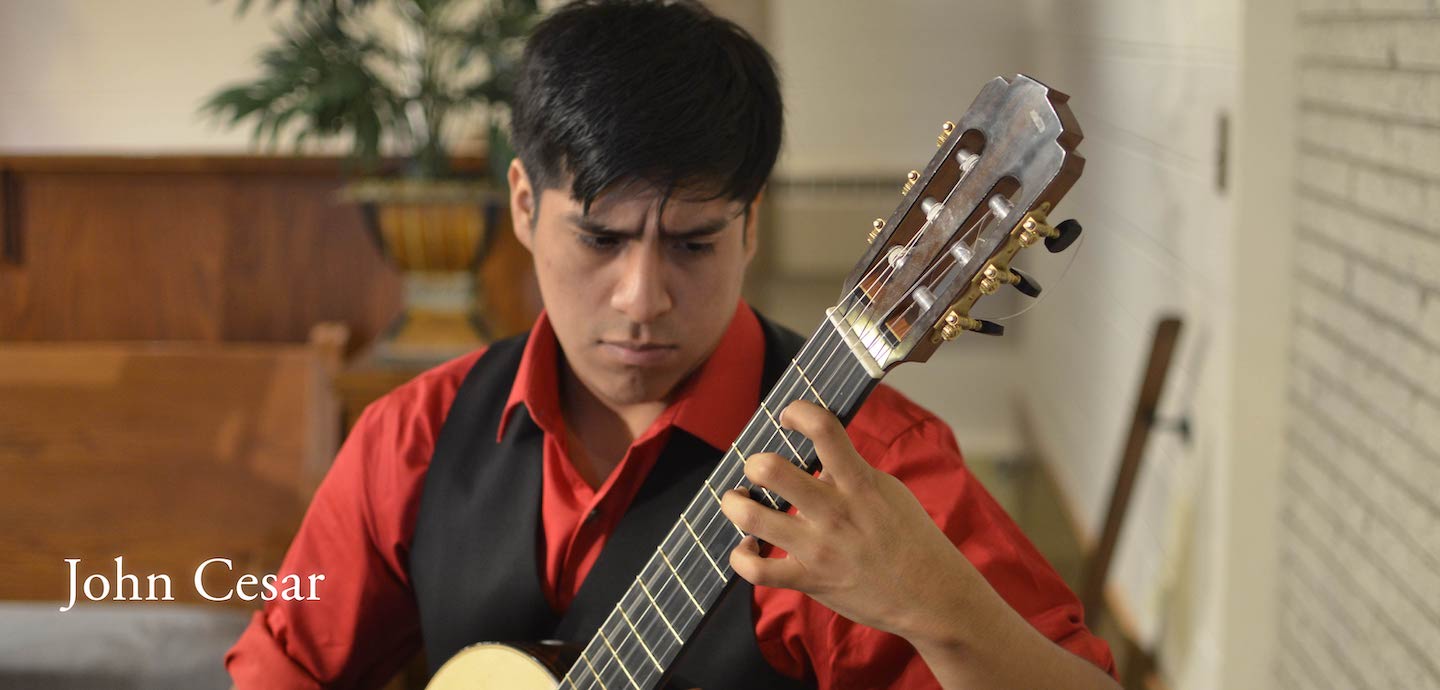 "A very musical player with endless curiosity. Every performance becomes an exploration of expression." -Christopher Ladd
John Cesar is a New England based classical guitarist. As an artist John has performed around New England, New Jersey, and even in Lima Peru. He received his undergraduate degree from the John J. Cali School Of Music at Montclair State University. Immediately after graduation he went on to receive his masters degree in at The Hartt School of Music working under the instruction of award winning classical guitarist, Christopher Ladd and guitar pedagogue Richard Provost.
During his studies John had the opportunity to perform in master classes for some of the leading figures in classical guitar. He has performed in solo as well as chamber music settings. These artists include; Jason Vieaux, The Newman Oltman Duo, Andrew York, Scott Tennent, Jorge Caballero, Carlos Barbosa Lima, and Oscar Ghiglia.
In addition to being a performer John is a active classical guitar instructor in both traditional and Suzuki Instruction. He is a registered teacher through the Suzuki Associations of the Americas and teachers students as young as age 3.
In 2019 John founded the social media page For The Classical Guitarist. This page portrays the life and culture of being a classical guitarist through humorous, yet still informative, photos and videos. The page can be found @fortheclassicalguitarist on Instagram.
In the past in addition to being an active performer and instructor John has produced recordings and interviews of emerging artists, founded and managed a concert series.
Currently John building his own YouTube channel where he focuses on videos about classical guitar, music, and making a living as a musician.
For more about John please visit: www.johncesarguitar.com