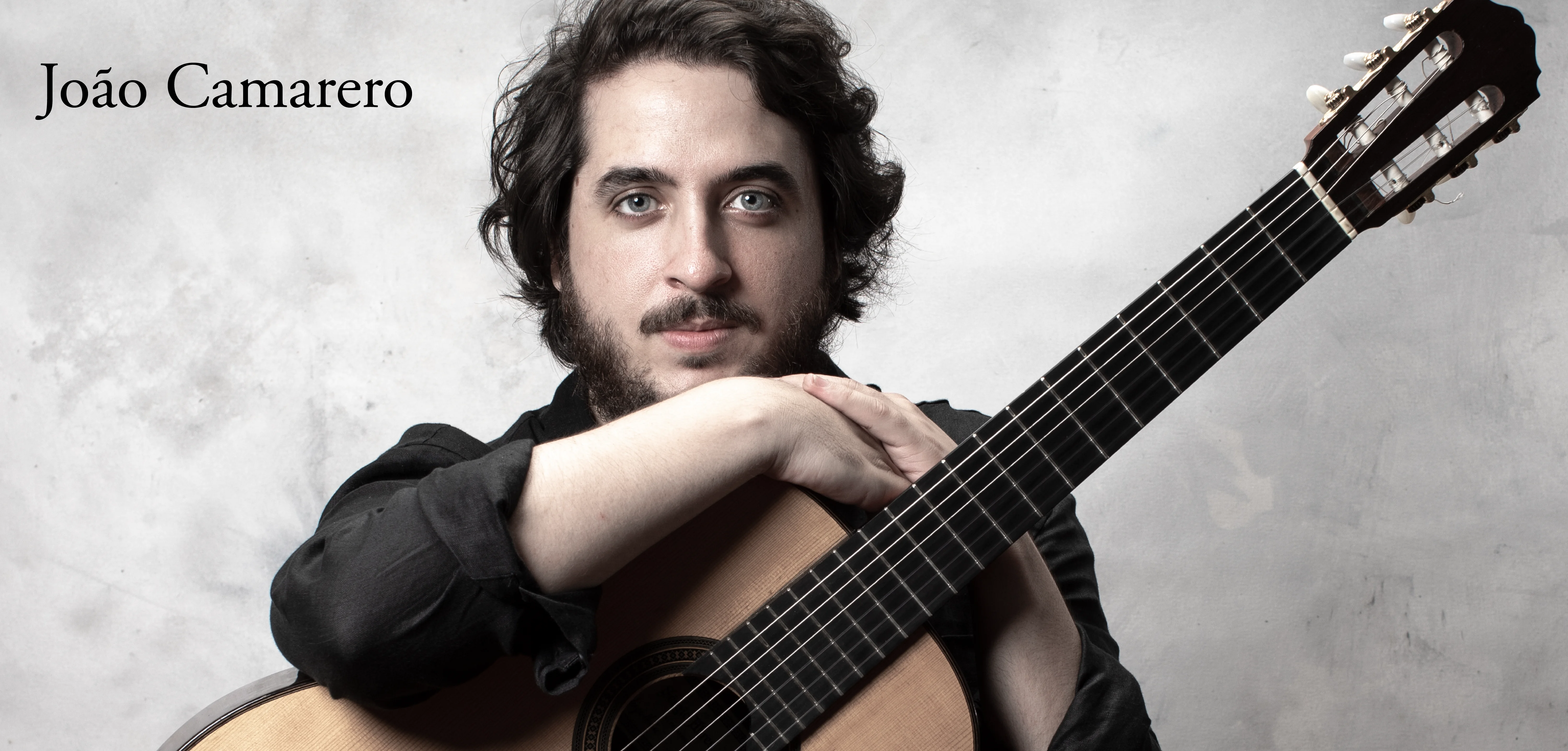 "João Camarero is a rare guitarist: his musicality and beautiful sound lead to Brazilian popular music the refinement of classical guitar." - Sergio Abreu

Born in 1990 in Ribeirão Preto, João Camarero was raised in the city of Avaré – both cities in the state of São Paulo, Brazil -, where he began his studies in music at the age of eight and on guitar, systematically (since he always played in a self-taught way) at fifteen. He studied at the Conservatory of Tatuí and at the Escola Portátil de Música of Rio de Janeiro, where he currently teaches.
Winner of several prizes, such as the MIMO Instrumental 2015 Award and the Concurso Novas - 3, Camarero has also been nominated one of Brazil's best musicians of the year 2016. He has appeared in several countries such as Japan, France, Germany, Italy, Holland, Belgium and USA.
The list of artists with whom he played and plays until today is extensive and meaningful, putting the young virtuoso alongside veterans.
Currently, Camarero is one of the most sought-after guitar players for his versatility and because of the ease of transitioning through the accompanist guitar and the soloist, concert guitar.