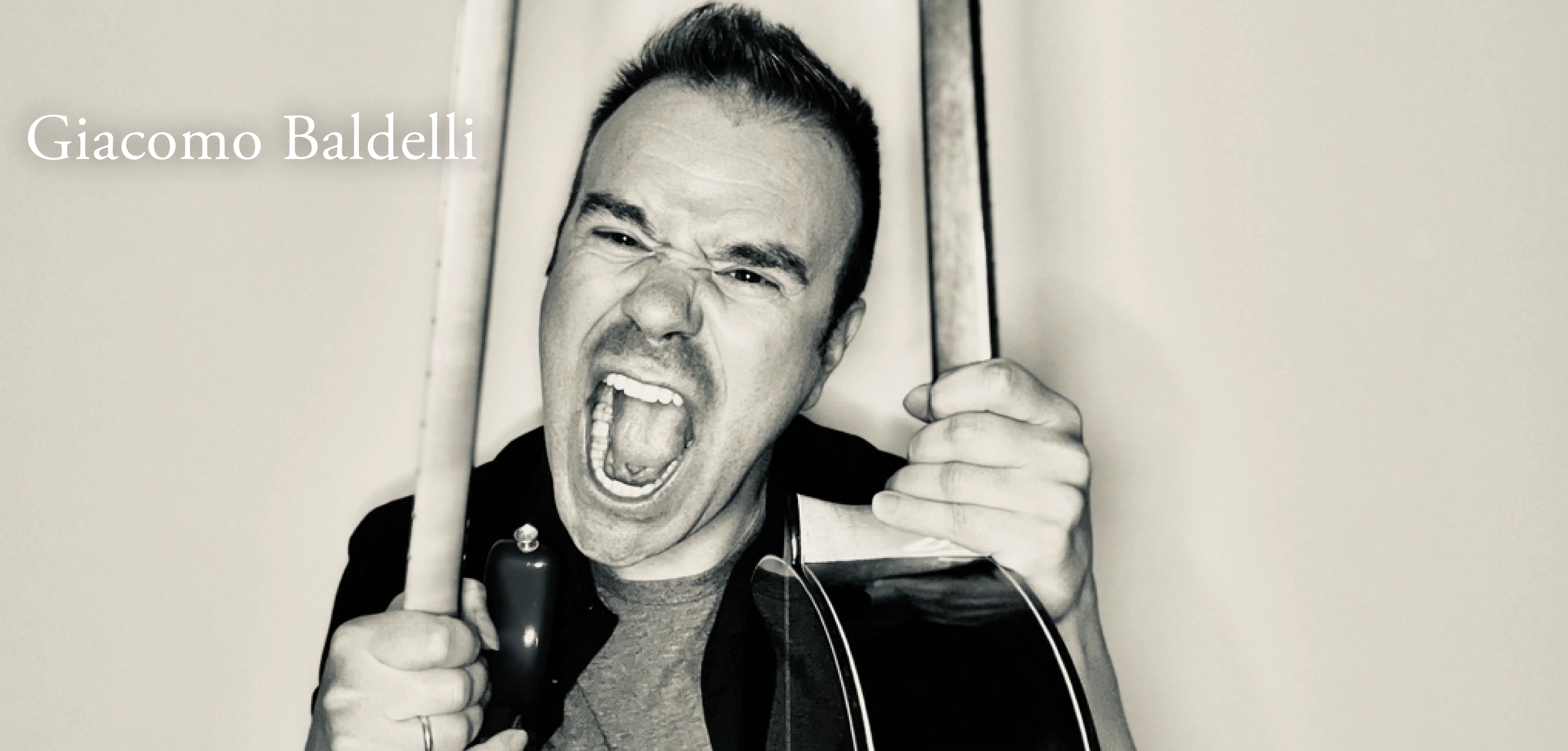 "Baldelli can easily manage any kind of composition" - A. Rigolli, Il Giornale della Musica
Critically noted as "one of the most complete performers of the new generation", NYC-based guitarist Giacomo Baldelli is focused on exploring works of the 20th century, but also on developing a new 21st century repertoire for guitar. Most recently, he has been interested in expanding the contemporary repertoire for electric guitar.
He has performed many solo recitals in concert seasons and venues such as Aperto Festival in Reggio Emilia, Bellagio Festival, "Cinque Giornate" Contemporary Music Festival in Milan (Italy), University of Leeds International Concert Series (UK), BUCNM Concert Series in Boston, Alia Musica Festival in Pittsburgh, Compositum Musicae Novae in Miami, Versipel New Music in New Orleans, National Sawdust and Spectrum in New York (USA).
His project NIDRA won the call for new projects at the Queens New Music Festival 2015 and was premiered at The Secret Theatre in New York City in May 2015. NIDRA is co-produced with the video artists OOOPStudio and was later presented at Biennale Musica 2018 in Venice (Italy).
His critically-acclaimed debut CD "Chitarra Italiana del XXI°Secolo" (Bottega Discantica- 2010) includes the first Italian recording of the masterpiece for electric guitar "Trash TV Trance" by Fausto Romitelli.
His latest album "Electric Creatures" was released In November 2018 and was acclaimed as "a masterpiece" by Neuguitars Magazine.