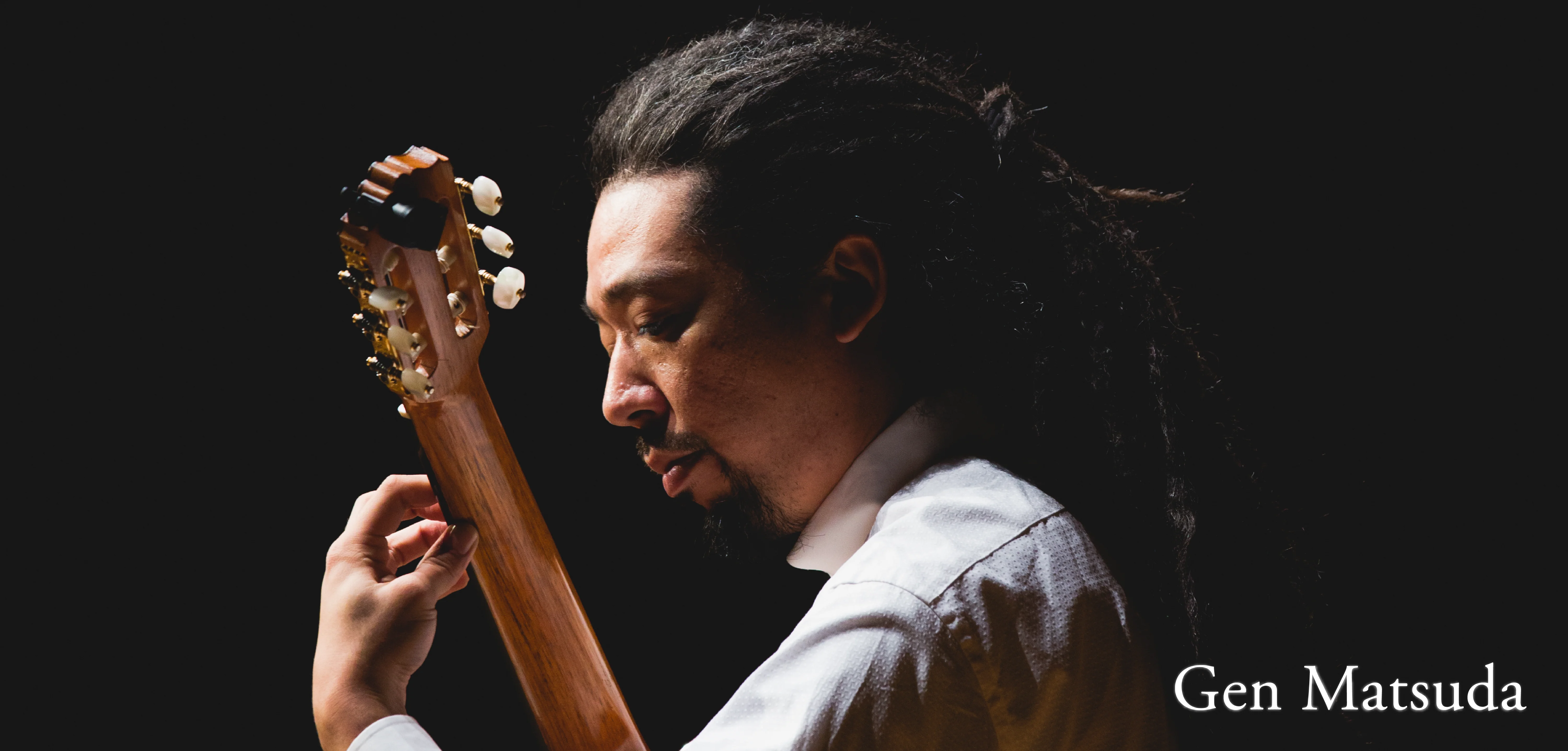 Born in Kochi Prefecture, Japan. Gen Matsuda began playing the guitar at the age of sixteen. He completed the Music course, specialized for guitar, of the Oko High School, Kochi Prefecture. He graduated from the Faculty of Education in Waseda University, Tokyo, Japan.
From 2000 to 2009, he won the first prizes in seven competitions in Japan and overseas, including the 52nd Tokyo International Guitar Competition, in 2009; the 9th Asia International Guitar Festival & Competition (Bangkok, Thailand).
Most recently, he won the 1st prize of Jury prizes in the International Guitar Competition, Ville'd Antony, France in 2013: In the same competition, he also received the recognition as the Best performer of the mandatory piece, and earned the 1st prize of the Audience prize.
He has performed in the 12th, 15th, 16th, 17th, and 21st JGA (Japan Guitar Association) Guitar Festival. In 2007, he held his first solo recital. In 2009, he released his first CD "GENIUS." He released a guitar duo CD "The Summer Islands," jointly with Tomonori Arai, in 2011. In April, 2013, he made his major debut CD "Gen-Soul" released from King Records: This CD has selected as one of the best-recommended CDs in The Record-Geijyutsu (art) Magazine in Japan.
Gen Matsuda has given many recitals to date, not only in local cities in Japan, but also many places in Austria, Germany, Thailand, and Philippines. He has made a number of cross-genre collaborative efforts with other non-classical musicians; the breadth of his works will continue to be more diverse. One another effort he has been making is to have recitals mainly in primary and junior high schools in Kochi Prefecture, Japan, to let more young people know about the instrument and its attractiveness.
He studied the guitar under Takayuki Matsui, Noboru Muraji, and Tonomori Arai. He has been studying under Alexis Muzurakis and Yasunori Imamura at Conservatire de Strasbourg, France, since 2011.