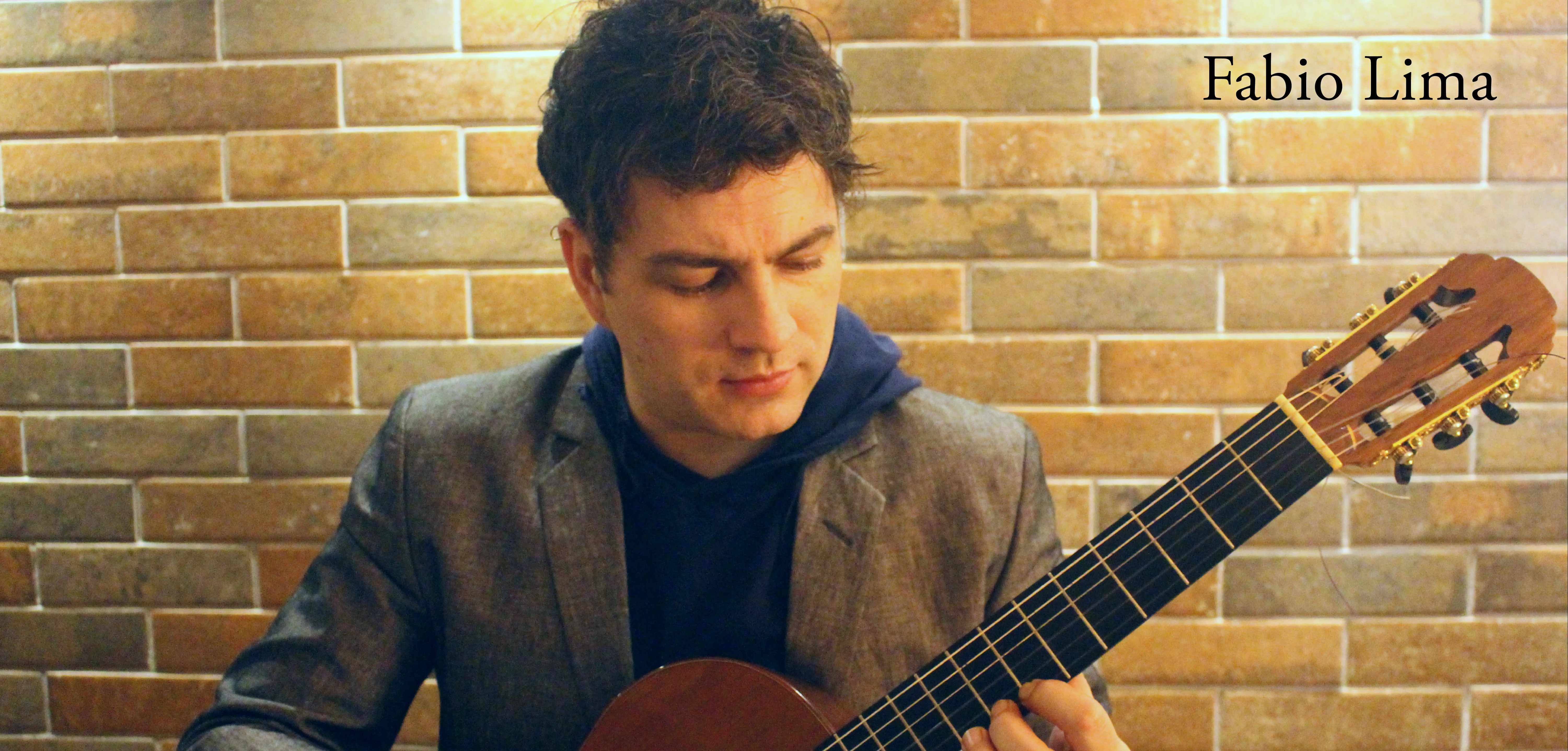 "His name is Fabio Lima, and he goes by the name GuitarGamer... because this guy has some sweet arrangements and some serious skills. He will wow you with his rasgueado technique, and make you wish you were able to play half as well as he does." - Sora 24
One of the biggest names in modern guitar. Master of Arts (Performance in Scholarly Guitar) by the renowned Royal Academy of Music in London, England. He began his studies of erudite guitar with Waldomiro Prodócimo at the Villa-Lobos Conservatory, in parallel he studied counterpoint and interpretation with Luíz Cláudio Ribas Ferreira (Belas Artes - PR). In July 2005, he began his studies with Henrique Pinto (SP) at the Cantareira College.
Being one of the most awarded guitarists of his generation, Fabio Lima has accumulated a series of 1st places in several national and international competitions, highlights of which include:
1st place at Julian Bream Prize 2012 - London - UK
1st Place at the VI Fenavipi International Competition 2010 - Teresina - PI
1st Place in the III Cantareira National Competition 2008 - São Paulo - SP
1st Place in the I Solo National Contest Heitor Villa-Lobos 2008 - São Paulo - SP
1st Place in the XXVI Latin American Mystic Rose Contest 2007 - Curitiba - PR
1st Place in the XVIII Souza Lima National Competition 2007 - São Paulo - SP
Solo guitarist awarded in the Soloists Music Competition at the Museum in 2008 - Rio de Janeiro - RJ
Today, Fabio has more than 1 million followers on social networks. In addition, he works as a music producer, one of the clients being the Som Livre group (Globotracks).