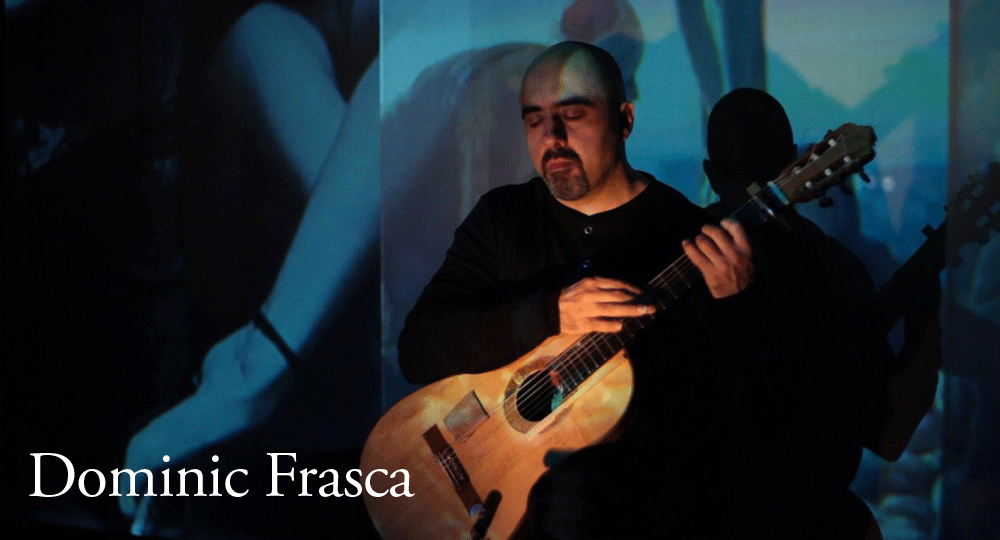 "Eddie Van Halen for eggheads" - Entertainment Weekly
Born in Akron, Ohio in 1967, Dominic Frasca has been making music in New York City and around the world since the early 1990s. After focusing on the classical guitar after an early love affair with hard rock and the electric guitar, Frasca enrolled first in the University of Arizona, then Yale, finally deciding to continue his musical journey under rigorous self-discipline.
After practicing up to 14 hours a day for years, Frasca both perfected his craft and fell to focal dystonia, a condition leading to the loss of fine motor control. After years of attempting to regain his former dexterity, Frasca made a full recovery in 2003 and has been wowing the musical world since.