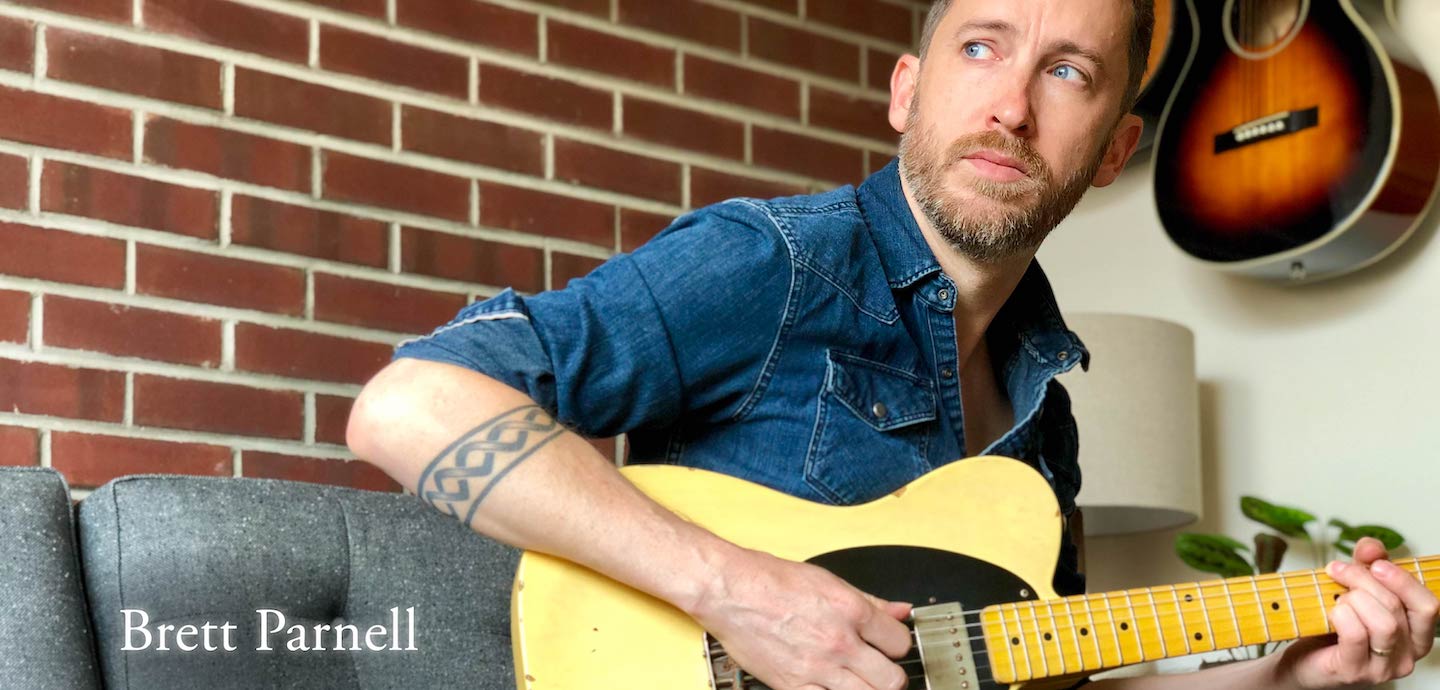 "outstanding...intelligent, deep, and subtle."
- Guitar Player Magazine
Brett Parnell is a multi-instrumentalist who finds the same joy playing Lincoln Center as foot-stomping BBQ joints.
After receiving his master's degree from Yale School of Music, Brett's freelance projects included founding membership of guitar duo Threefifty, country rock band Runaway Dorothy, and folk outfit Darlin Darlin.
Brett was the guitarist and pedal steel player for the Tony Award winning revival of Oklahoma! directed by Daniel Fish.
Brett's most recent releases, a trilogy of EPs under the artistic umbrella known as Fine Farmer, explore the full range of his diverse musical interests through landscapes defined by the sound of pedal steel guitar.
Brett is the founder of of Bear in a Barn NYC, a homegrown studio that has evolved into a grassroots collective of New York City based musicians. Brett's manifold passion for music is encapsulated by Bear in a Barn's expanding catalogue of eclectic recordings, each of which is elevated by his prowess as a producer and composer.