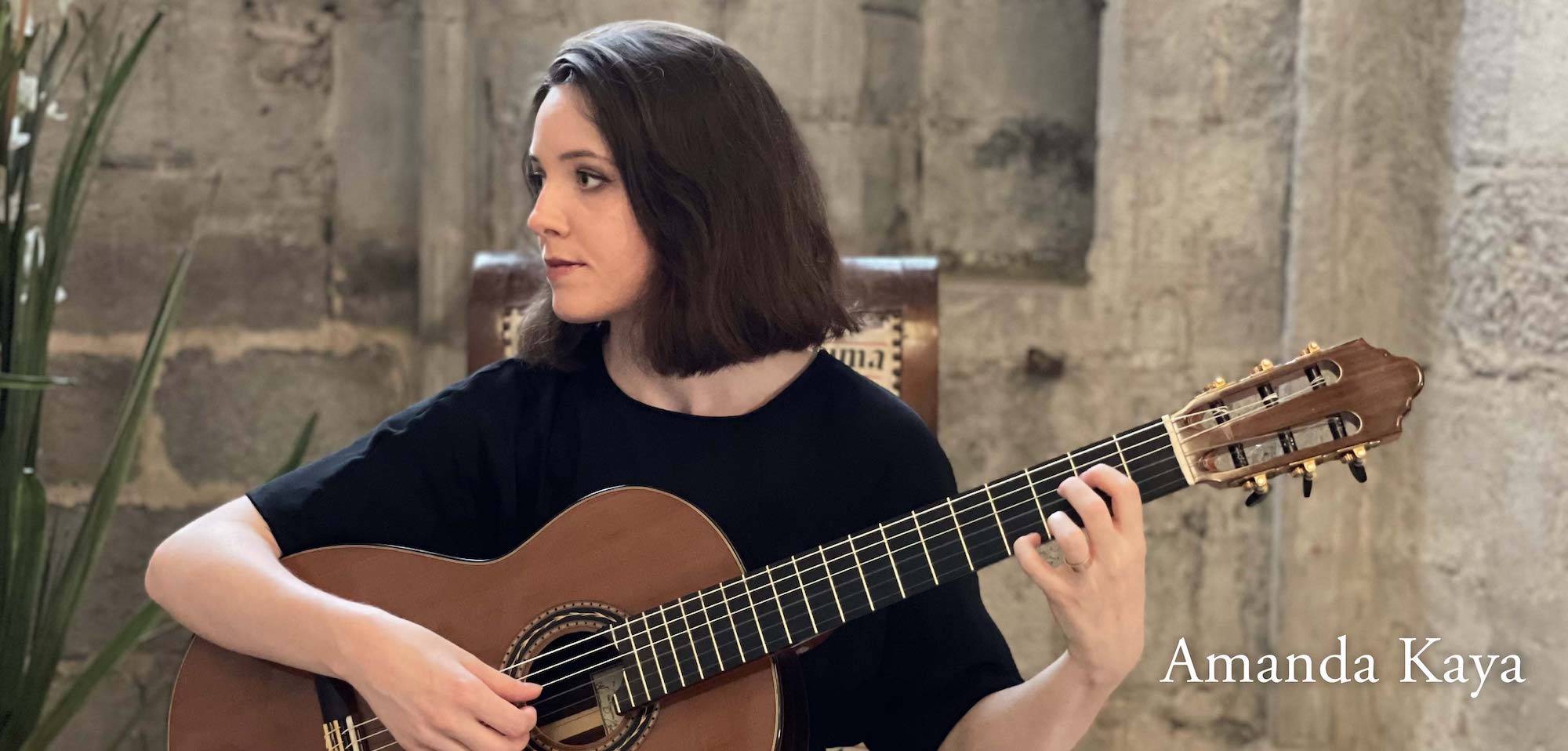 "Amanda is not only a superb musician but also a great and thoughtful teacher. It's rare to see these qualities in today's musicians. What makes her successful as an educator is her passion towards education and her ability to connect to younger audiences."
-Celil Refik Kaya
Amanda Kaya was born in Houston, Texas and was raised in Austin, beginning her music study at the age of five with her mother teaching her piano. Soon after she started studying piano she found interest in the violin at the age of eight and then the viola shortly after. Mrs. Kaya continued her music education at the International Baccalaureate and Music and Performing Arts School, Classen School of Advanced Studies in Oklahoma City where she attended as a viola major. Throughout her grade school, she attended every year of regional orchestra as well as becoming a Three Year All-State Member in 2011 in the state of Oklahoma. In her senior year of high school, Mrs. Kaya was a winner in the Oklahoma Youth Orchestra's Concerto Competition, playing the David Gyula Concerto for Viola and Orchestra. During her college education at Oklahoma University under the tutelage of Mark Neumann, she was awarded Most Outstanding Violist two years in a row as well as was a member of the Honors String Quartet.
Amanda began her classical guitar studies at her performing arts high school at the age of 11. She continued playing classical guitar as a secondary elective at the University of Oklahoma under the tutelage of Larry Hammett. After her studies at the University of Oklahoma, she has studied with renowned guitarist and performer, Celil Refik Kaya as well as master guitar pedagogue Raffi Arslanyan of Turkey.
Additionally, Mrs. Kaya was an attendee of the Round Top Music Festival in Round Top Texas and a finalist and participant in the Honors Performance Series at Carnegie Hall in New York City. Lastly, she was a Prize Winner in the Ladies' Music Club Competition in the string division.
Mrs. Kaya has studied with wonderful teachers from New York City to Texas. She began her private studies with renowned violin teacher Karen Khanagov and has since worked with violists such as Dr. Roger Myers of the University of Austin Texas, Prof. Samuel Formicola formerly of Oklahoma City University, Brett Deubner of the Aaron Copeland School of Music, Jeffery Irvine and Kirstin Doctor of the Cleveland Institute of Music and Dr. Ralph Morris of the University of Central Oklahoma.