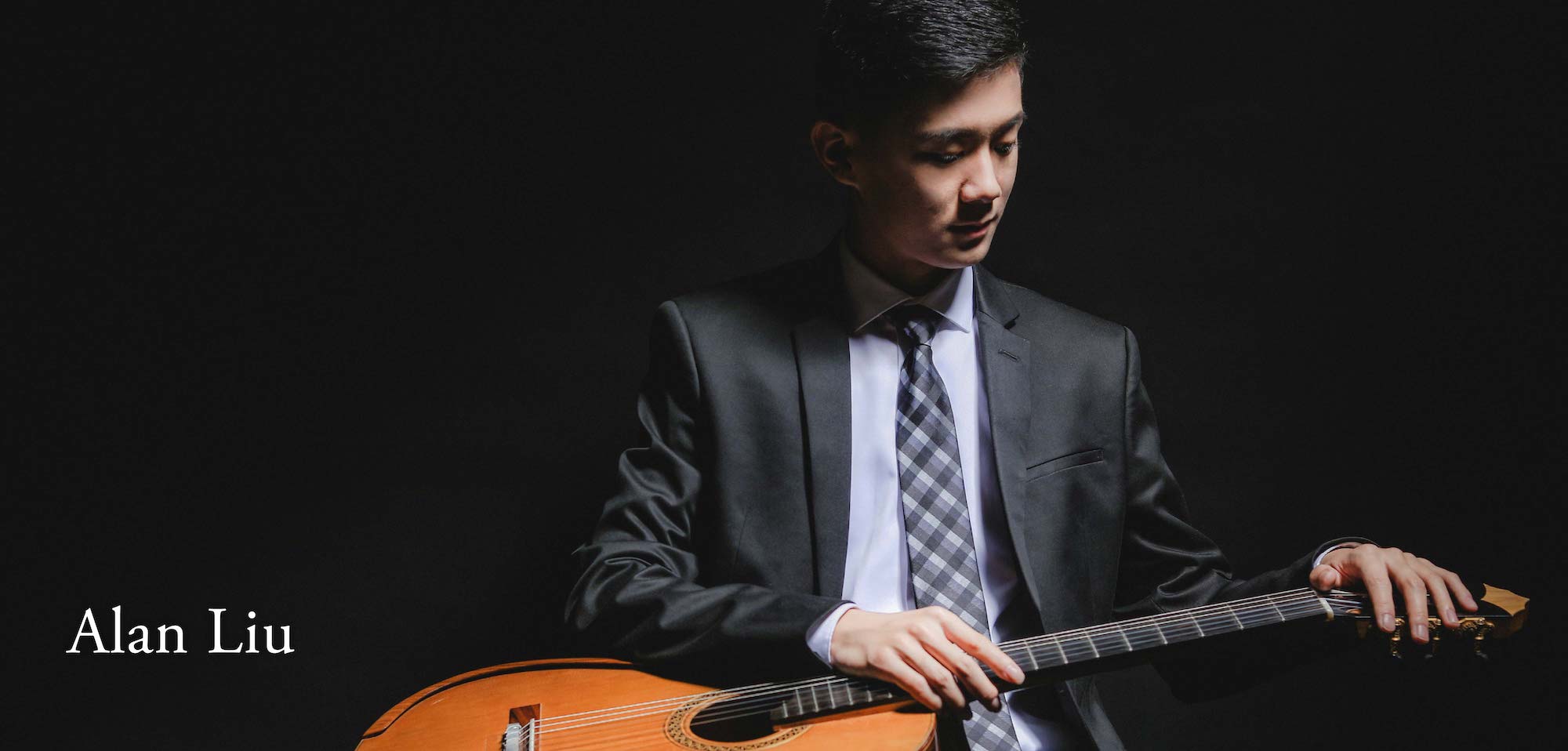 "Alan Liu is a significant young talent in the world of classical guitar. He is playing with not just impeccable technique and gorgeous sound, but with great expressiveness, musical intent, intelligence, and passion. Alan is one to watch closely."
- Jason Vieaux, Grammy-winning guitarist and Curtis Institute of Music and Cleveland Institute of Music faculty member
Alan (XuKun) Liu, born in December of 2001, is the 4th prize winner of the prestigious Guitar Foundation of America International Concert Artist Competition.
Alan Liu received his first national prize in Beijing in 2009. At 12-years-old, Alan received first prize in the GFA International Youth Competition Junior Division and Guitar Montreal International Youth Competition (2014). He won his first adult competition at 13-years-old at the Northwest Guitar Festival, placed 2nd in the Parkening International Youth Guitar Competition (2015), and debuted in the Vancouver Orpheum, playing for an audience of over 2400 people. At 14-years-old, Alan won second prize at the GFA International Youth Competition Senior Division (2016) and became the youngest guitar winner and Grand Award prize winner at the Canadian National Music Festival (FMCF). He has won additional prizes in North America, Europe, and Asia, including recent first prizes in the XVIII Mercatali Gorizia International Guitar Competition (2021), the Houston International Guitar Competition (2021), Philadelphia Classical Guitar Competition (2021), and Indiana International Guitar Competition (2022).
As the first featured classical guitarist in CBC's "30 Hot Classical Musicians Under 30" program (2016), Alan Liu has performed solo and chamber music in Canada, the USA, and China, with additional concerti performances with the Vancouver Symphony Orchestra and Prince George Symphony Orchestra. He was also a featured artist at the Guitare Montreal International Guitar Festival (2015) and was a featured artist and juror in the QinLing International Guitar Festival (2018 & 2019).
A recent graduate of the Curtis Institute of Music, Alan Liu studied with Jason Vieaux and David Starobin. Additionally, he worked with Daniel Bolshoy, Rene Izquierdo, Michael Partington, Jonathan Leathwood, Ping Jin, and Xia Yang. Alan will begin his graduate studies with Sharon Isbin at Juilliard in 2022.